William J. (Bill) Flajole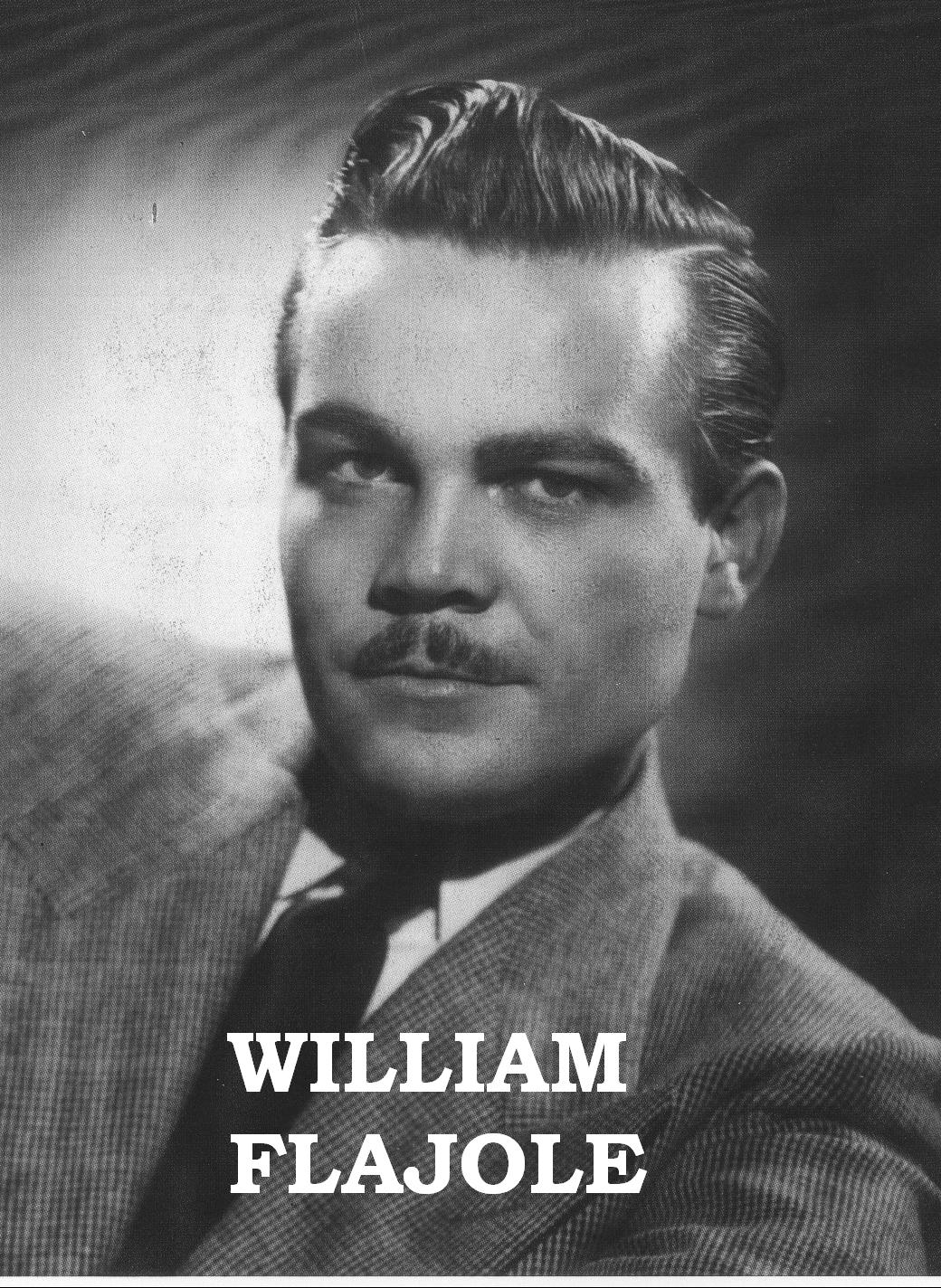 William J. Flajole was born in Flint, MI in 1915. As a child, he was adopted by Henry and Katherine Flajole of Bay City, Michigan. Bill grew up in Bay City, with 3 brothers and 1 sister. As a teenager, he had already developed a keen interest in sketching automobiles. At age 15, he entered his sketches in a design contest sponsored by Chrysler Corporation. Those sketches purportedly so impressed Walter P. Chrysler, that he offered Bill a job. In 1933, at the height of the Great Depression, he graduated from Bay City Central High School. With $20.00 in his pocket, he took the bus to Detroit to start his first job at Chrysler.
Over the next six years, he moved to General Motors, Murray Body and Ford Motor Company as the rival companies offered bigger salaries. In 1937, he did some design work on the first Lincoln Continental for Ford.
In 1939 he opened his own design studio to gain the freedom to create innovative car designs. In those days, the Big Three often used outside design consultants. His firm also designed custom cars for wealthy clients like the Shah of Iran's armored Cadillac Limousine.
In the postwar period, Bill also began designing items outside the realm of automobiles, becoming more of an industrial designer. He designed yachts, caskets, toys, sleds, appliances, clocks, and small gadgets among many other items.
Always the forward thinker, Bill noticed a huge shift in demographics in the U.S. After the war, American families were moving to the burgeoning suburbs. Those suburbs sprung up many miles from the big cities. The homemaker could no longer walk to the corner store for household supplies. Necessity dictated that suburban families needed a "second car", a vehicle that a woman could drive. Bill designed a car specifically with a woman's dimensions in mind, one that was smaller, easier to handle and park, unlike the behemoths currently on the road after the war.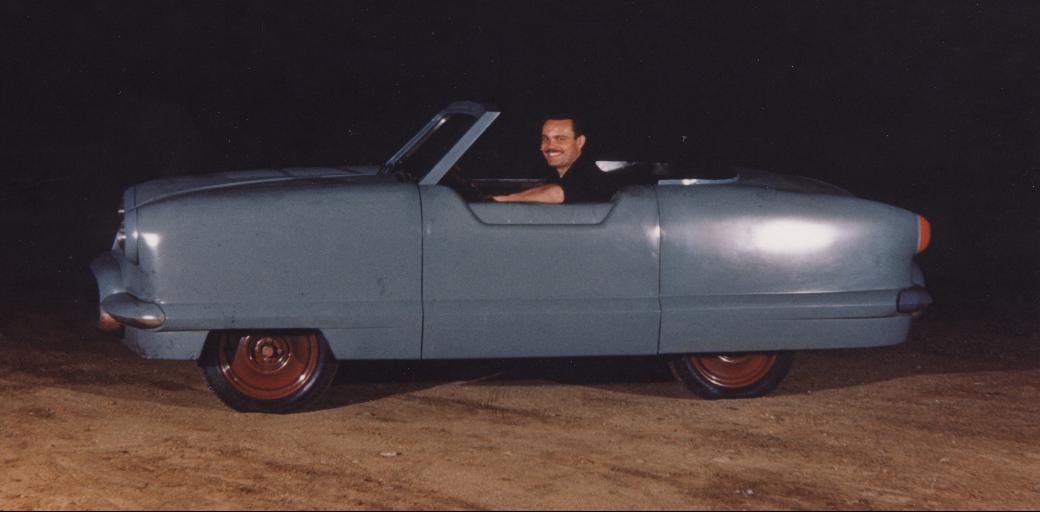 Bill Flajole with NXI
He took his sketches to the "BIG THREE" automakers, without any success. They were quite content selling large cars with big profit margins. They felt there was no market for small cars in the U.S. As a business owner, Bill was an enthusiastic promoter of his firm. He often gave speeches to industry and civic groups in the Detroit area. It was a fateful day when there happened to be a Nash-Kelvinator Vice President in attendance at one of his speeches. He eventually met with George Mason, Nash CEO, who was also exploring the possibility of producing a small car. Bill ended up with a contract to produce a quarter scale plaster model and a full scale metal model of his design, slightly modified to Nash design protocols. The NXI project was developed in secret until it's unveiling at the Waldorf Astoria in 1950.
The NXI became the Metropolitan after an enthusiastic reception from the public. It was produced in England for the U.S. market from 1954 to 1961. The Met was the only car he designed that was mass produced. It has become a 1950's icon, which still appears in movies, TV and other media. Bill became "The Father of the Metropolitan" after he was discovered by The Metropolitan Owners Club of North American (MOCNA). In 1995, he was the guest of honor at the club's national meet in Indianapolis. Bill became an honorary member of the Hoosier Mets Chapter often attending outings and meetings. He thoroughly enjoyed his interaction with them.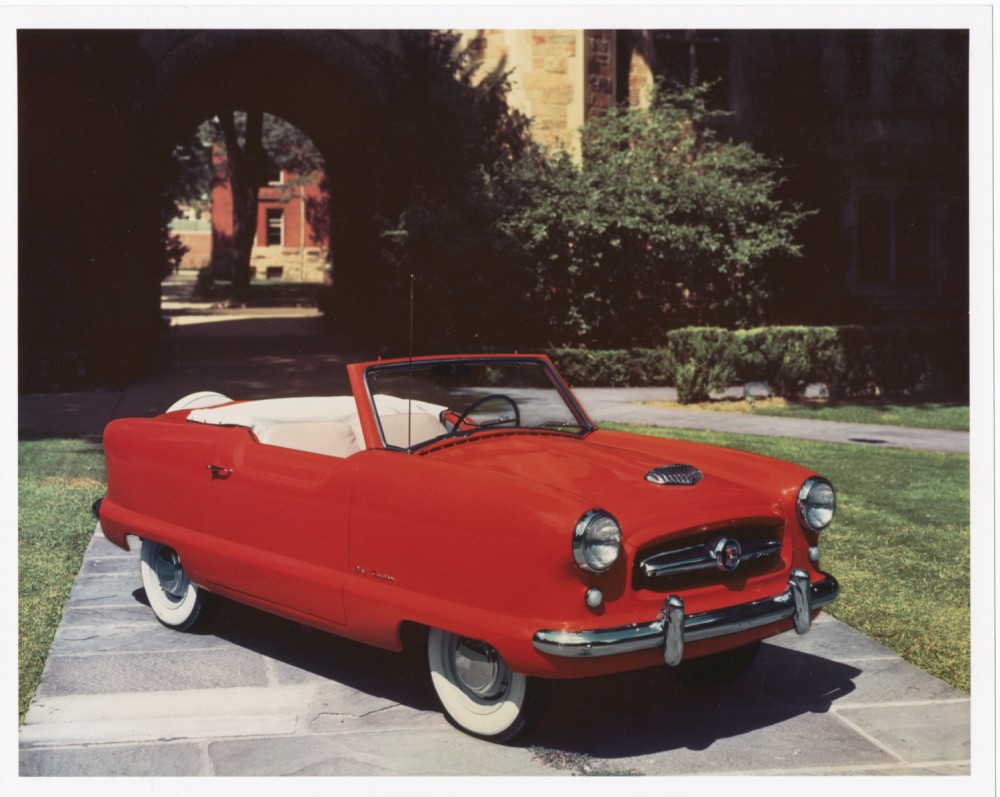 Metropolitan
In many ways, the Metropolitan was a trend setting car. Bill often described the Met's design "as completely changing automobile architecture". By designing the hood to be lower than the fenders, drivers could finally determine where the front of the car was, thus improving visibility. This major design change eventually became an industry standard, which still exists today. To keep cost under control the doors were designed to be interchangeable. The Met is also one of the few cars that trigger an unexplainable emotion in people, much like the VW Beetle. "It's just so cute" is often heard when people see a Met!
With the success of the Met, Bill became a design consultant for Nash-Kelvinator, designing their large appliances like washers and dryers. Reynolds Aluminum also referenced him in their industry print advertisements.
Two other notable cars were designed by Bill. One was a custom Nash-Healey built for Baseball Great, Ted Williams. This car was sponsored by the Johnson Wax Company. There was a national newspaper contest to name the car. Apparently Ted Williams didn't like the car, so he sold it.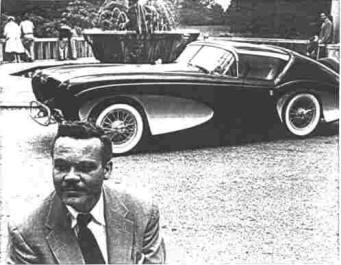 Bill Flajole with Forerunner
The Flajole Forerunner was a car way ahead of its time. Built on a Jaguar XK-120 chassis, it was made completely of fiberglass, with hidden headlights behind the front grill. It had high bucket aircraft seats for safety and a Plexiglas sliding roof. It had light colored wheel scoops before the Corvette did. The Forerunner made the cover of many national car magazines, including the Sept. 1955 issue of Motor Trend. This was a "one off" car done mainly to promote Bill's business. He used it for his personal transportation for many years. The car was sold in 1972 and has had several owners. It was sold at auction in 2009 at the Concours d'Elegance at Pebble Beach, CA.
In 1954, when Bill took delivery of the Jaguar XK-120, it was already set up for sports car racing. Eager to claim a racing legacy for the soon to be Flajole Forerunner, Bill decided to take the car to a SCCA race at Chanute Air Force Base in Illinois. So, Bill, his son and his entire staff, along with a hired professional driver competed alongside famous racing Marques coming in first in class and second place overall.
In the late 1950's and 1960's, Bill designed mobile homes. He claims to have designed the first double wide mobile home. He retired to Indiana in 1978, spending most of his time painting and sculpting as well as reading. His other interests were history, politics, music and nature. He was well known for his practical jokes and storytelling. His first love always remained the automobile.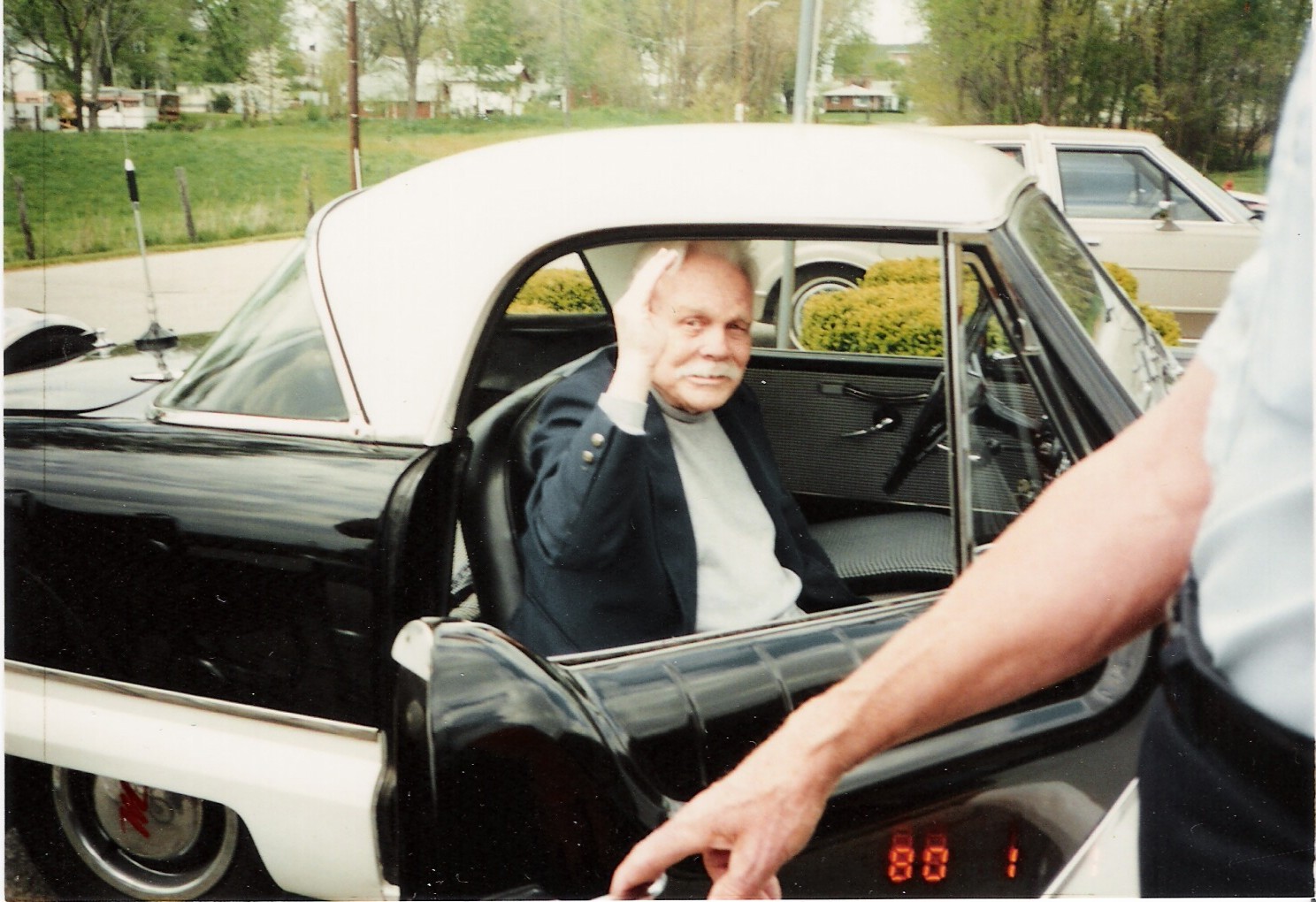 Bill Flajole in Metropolitan
Bill had 4 children. Two, William and Diana are members of MOCNA. Bill passed away in 1999. In the hours before his passing, he had been reading Collectible Automobile.
© Courtesy of Diana Hawkinson (2010)